I like everyone here. I get to do things that I was never able to do before. I wish I came sooner.
Clelian Heights Student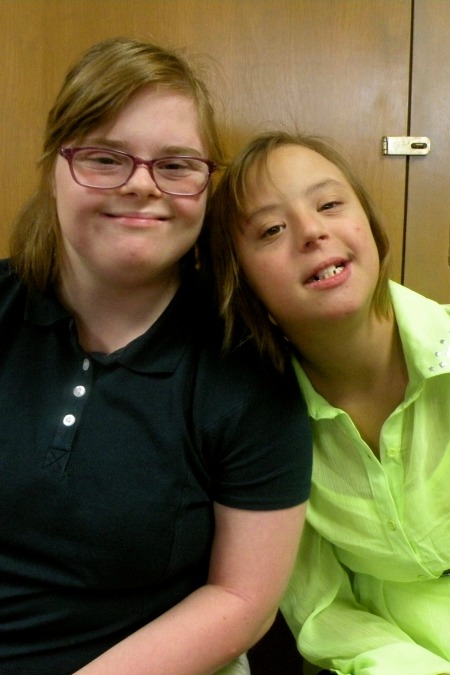 Clelian Heights School for Exceptional Children, located on 35 acres in Southwestern Pennsylvania (Greensburg) is a Pennsylvania Department of Education licensed Private Academic School. Founded in 1961 by the Apostles of the Sacred Heart of Jesus, Clelian Heights School is for children ages 5-21. It is ADA accessible. It has a specially designed program that provides highly structured classroom instruction allowing children with a variety of intellectual and/or developmental disabilities—including those on the autism spectrum—to participate in educational and social activities within an environment that both challenges and supports their limitations and abilities. It offers the flexibility needed to introduce new approaches, the structure needed to develop new skills, and the drive needed to maximize student potential. Its mission is to help special needs children reach their greatest level of independence within the community. Services are offered without discrimination of race, color, religious creed, disability, ancestry, national origin, age, or sex.
Individual and small group instruction covers the typical academic levels of Pre-K through Twelfth grade to provide a balanced program of academic, vocational, and social experiences with the objective of bringing each child to a fulfilling sense of self-sufficiency and happiness. Student placement is based on age and developmental level of learning. Individual Education Program plans (IEP) are developed to meet each student's education needs and Reevaluation Reports assure monitoring of success. The IEP allows for a balance of activities throughout the school day that strengthen academic goals and life skills learning. Therapeutic Services are also included to aid both the behavioral and over-all health of each student.
Achieving personal happiness and success is the goal and it is best accomplished by a cheerful, caring and positive learning environment in which the staff models appropriate learning behaviors and fosters growth and confidence in each child. The Staff at Clelian Heights is dedicated to providing professional assistance and caring support for individual HAPPINESS.
The staff commit themselves to:
Helping each child accomplish personal goals and develop deep love and respect for themselves, for others and for their environment
Affirming each child as they take on reasonable challenges
Presenting tasks that are purposeful, important, and have clear outcomes
Providing academic, vocational, and social opportunities and positive feedback that will foster growth
Initiating and implementing learning and job experiences within individual capabilities
Nurturing long-term goals that focus on individual growth
Encouraging responsibility in independent living and personal care skills while developing the ability to make good judgments and wise decisions
Stimulating interest in building a character of value in healthy and enriching activities
Supporting family, friends and all those who care about and share in the lives of each child
This HAPPINESS has been shared for over 55 years with students with Intellectual and/or Developmental Disabilities. It is truly an exceptional place for exceptional people!