It's a place of love and hope, and I love being a part of it and seeing the children learn independence.
Staff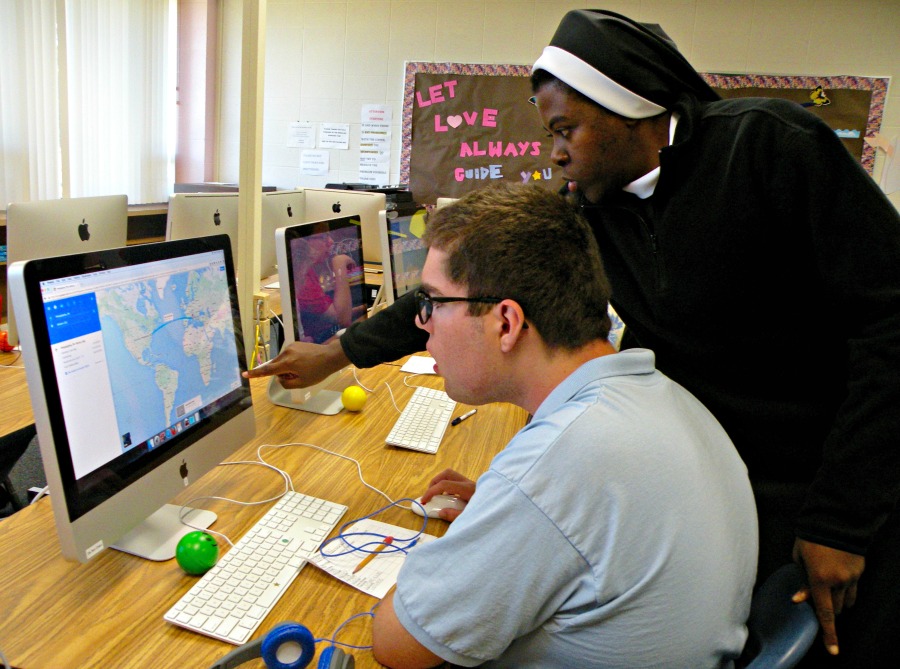 Ten sisters along with a dedicated lay staff of more than 100, many with a master's level of education or above, strive to provide quality educational, vocational, and residential programs for our students and adults. There is also a Coordinator of Special Services available to assist families in locating and coordinating services, identifying possible funding sources, and providing ongoing support for families and individuals as they navigate the system.
Even with over 50 years of experience, Clelian Heights continually strives to better its programs by following up-to-date research that fosters new insights and developments in special education. Our programs are adapted and changed to reflect these advances and the professional quality of staff members continues to increase. Staff dedication, commitment, caring, and loyalty are the foundation of our success.
All staff members meet or exceed state certification requirements and complete a minimum of 24 hours of professional development annually in various areas related to the needs of the special children and adults we serve.