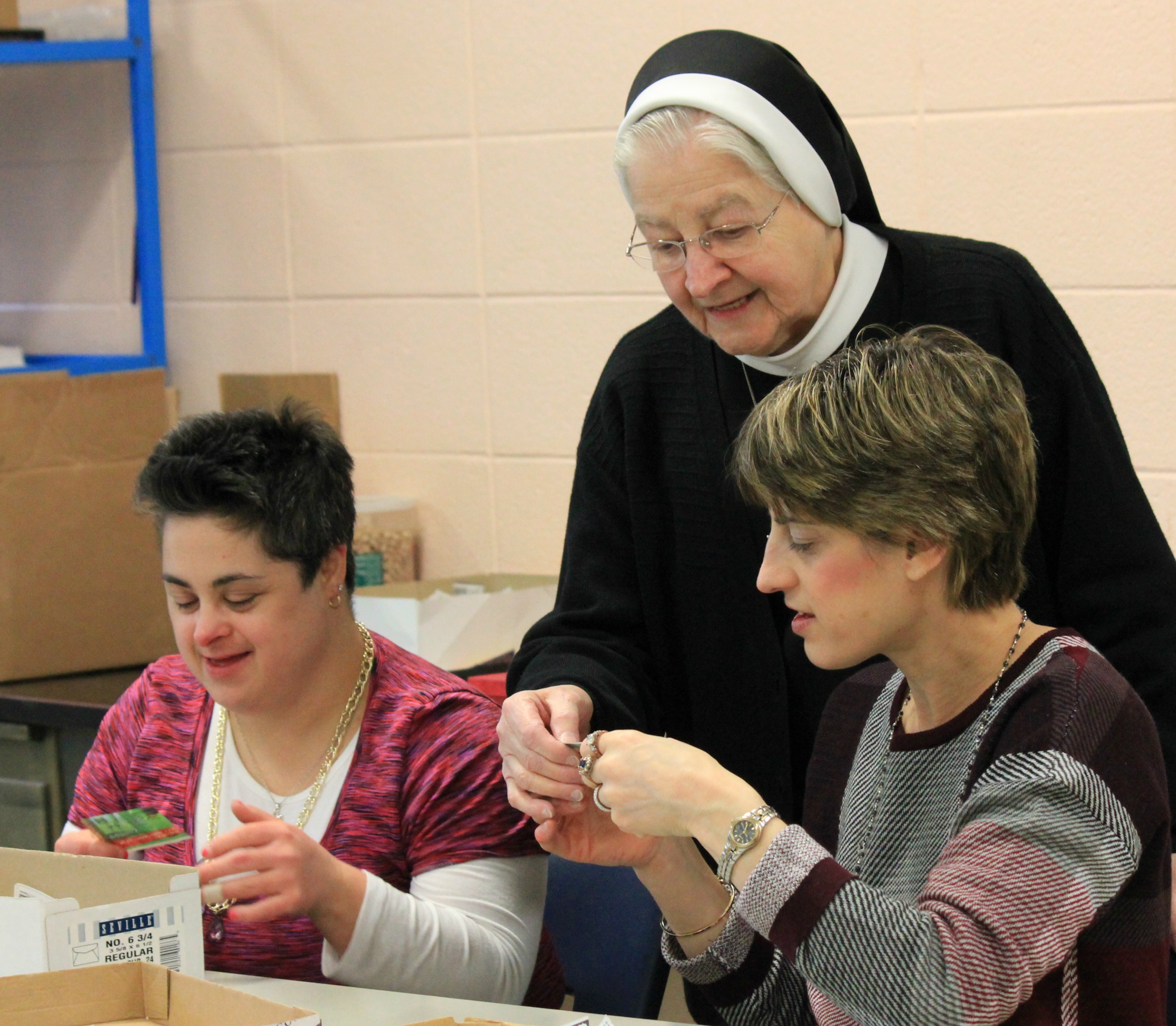 The Clelian Center program which includes prevocational and vocational training and socialization opportunities has evolved many times since its doors officially opened as a licensed workshop in 1981. Initially workshop activities included packaging, small parts assembly, and mailroom operations, but in order to provide more comprehensive job opportunities a commercial laundry facility was established and a greenhouse constructed for horticultural training.
An employment program was initiated in the early 1990's to assist clients in obtaining and retaining jobs in the community. Job coaching services have been an integral part of the Clelian Center since that time. Countless individuals have used the Clelian Center as a critical stepping stone on their way to obtaining competitive employment positions in their local communities.
The Clelian Center began to create in-house products such as Captain and Sandy Gourmet Dog Biscuits and Clelian Scentsations Soap as the program continued to expand and outside contract work was not always available.
The Adult Training Facility was licensed and then expanded to accommodate individuals who prefer to spend time in a smaller setting where services include the provision of functional activities, assistance in meeting personal needs and assistance in performing basic daily activities.